Did you know that YouTube Shorts hits 30 billion views per day?  Ever since its launch in 2021, this addictive tool has led to a boom in YouTube views. 
Some creators jumped on this opportunity and went all-in on leveraging views. Whether they were POVs, story-time videos, or parodies, these YouTube shorts creators have gained enormous traction. Let's take a look at these upcoming artists who have grabbed YouTube Shorts by the reins.
Former American Idol Finalist, Jackie Miskanic is inspiring millions with her survival story. After battling thyroid cancer at the age of 20 Jackie made a remarkable comeback in her singing journey.
Jackie aka Jax became a TikTok favorite after her short music parody Stacey's Mom went viral. Fans fell in love with this unique bit as Jax sang it from the perspective of the mom being pursued by a teenage boy. She soon began creating more dramatic parodies and funny musical bits due to popular demand.
Later, she began posting her short videos on YouTube Shorts. Her YouTube audience fell in love with her witty songs and dynamic songwriting style. Her heart-warming collaborations with her parents, friends, ex-boyfriends, and even the kid she babysits further appealed to her audience.
Her latest music video "Victoria's Secret" was a hit with 4M views and is currently a viral sensation. "Victoria's Secret" sheds light on the pressure put on young girls by brands to maintain a slim figure. Jax's song sparked a trend among creators to open up about their struggles with eating disorders and other body image issues.
Targeting all story-seekers, Eliana Ghen made the most of her time during quarantine by making POVs on TikTok. What started as a simple trend to entertain the audience with relatable storylines escalated quickly by adding special effects, and mind blowing plotlines.
When POV videos blew up during the pandemic, Eliana Ghen was one of the many creators who hopped on the trend. But her videos stood out because of her exceptional acting skills, and out-of-the-box story ideas.
She tweaked the most generic stories by adding her special spin to them, gaining her all the buzz on TikTok. She soon leveraged her TikTok fanbase to YouTube Shorts where her stories and plot twists piqued even more viewers. Currently, Eliana has a whopping 3M Subscribers!
Being fluent in English, French, and Spanish, Loic Suberville used his knowledge to the fullest by creating TikTok videos to educate his audience before moving on to YouTube Shorts.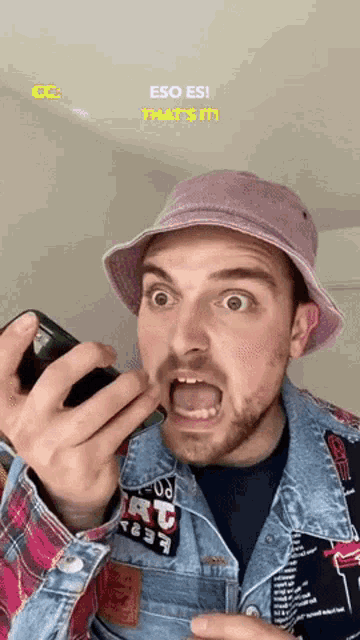 Loic adds a fun twist to the traditional teaching style. His videos typically feature "Spanish," "English," and "French" as people and their interactions as they come up with different words for universal objects. His videos are the perfect blend of education and entertainment.
With videos in 3 languages, Loic has a massive reach. This exposure has boosted his visibility, gaining him over 2M subscribers within just a year!
Young, budding, and talented artist Marie Stella started small on TikTok by posting short skits before moving on to YouTube Shorts. From 2.8k subscribers in January 2022 to over 1M subscribers today, this young creator has made remarkable progress in a matter of months.
Her witty parodies mimicking popular movies and tv shows are everything her audience pines for.
Stella is her own actor, director, producer, makeup artist, and editor. She made it work by putting in hours of shooting and editing, staying consistent with her uploads, and being creative. Her hard work finally paid off now that even her 'flopped' videos have over 10M views!
In an interview with Dulcedo, Stella said that YouTube gave her the window to grow and that without YT shorts, she wouldn't have amassed as many subscribers. She believes that it could be a great stepping stone for upcoming creators to grow quickly. 
Want to grow your channel? Start here: www.flintzy.com