With new trends comes new pressure to come up with fresh ideas. Fresh content can keep your viewers' attention as well as attract new audiences. However, coming up with daily fashion & style video ideas can be overwhelmingly tedious. So if you're looking for ideas to spice up your feed, here are a few you can experiment with:
CREATE VIDEOS REPRESENTING DIFFERENT BODY TYPES
One size does not fit all. People come in all shapes and sizes, but we have been led to believe that only one body type is ideal for fashion.
Shatter this vision by making videos representing everyday people who aren't a size 0, how different body types can style different clothing, how fashion can help elevate self-esteem, and boost self-confidence. By creating body-inclusive positive content, you can reach out to more people of all shapes and sizes.
COLOURS FOR DIFFERENT SKIN TONES
Teach your audience how to steal the show by matching the right colour to their skin tone. Make videos on topics such as the colour wheel and which colours complement and which colours contrast different complexions.
Just like body shape, people come in different colours. So, promote inclusivity on your channel by giving colour and skin-tone-specific fashion advice to bring out the beauty of every skin tone.
TAKE A TRIP DOWN MEMORY LANE- TALK ABOUT YOUR JOURNEY
You may be a fashion student, a major, or maybe you're just fond of style and fashion. So, show your viewers how you got here! Talk about your dreams before fashion, your struggles, what inspired you to create a channel, and what you aspire to do further.
Create a video series breaking down your old looks: Show your before and after looks, your fashion fails, best looks, tips you learned along the way, and how you found your style. By unveiling your personal style journey, you can encourage your audience to find their own. 
CREATE OR SHARE YOUR FASHION JOURNAL
Every fashion enthusiast must've had a fashion journal at some point in life. Give your audience a sneak peek at your journal. Alternatively, you can make a DIY video creating one with your viewers. Show your viewers how to design a journal to note down ideas, looks, and keep track of the latest trends!
As viewers cannot always shop at Zara and Gucci, make videos reviewing platforms from where your subscribers can buy good clothes at affordable prices. 
So, go visit thrift stores, small clothing brands, apps and websites. Try out these platforms and give your audience an unfiltered review of their work.
TAKE INSPIRATION FROM YOUR FAVOURITE MOVIES & TV SHOWS
Make videos inspired by your favourite character's fashion and style. You can imitate their best looks or create a look inspired by their style. Talk about the psychology behind the characters' styles and how costumes tell a story about the characters' personas. You can also review, rate and even have a fun cosplay!
MUSIC- OUTFITS FOR DIFFERENT SONGS & PLAYLISTS
Music is always a powerful source of inspiration. Create an outfit inspired by your favourite song, album, or playlist. Make sure you match the song's vibe, tone, and lyrics.
STAY ON TOP OF TRENDS- RESEARCH & EXPLAIN WHAT'S NEW IN FASHION
Fashion is always evolving and new trends are constantly emerging. So, keep an eye out for the latest fashion trends, and educate your audience.
GIVE OLD TRENDS A NEW MODERN TWIST
Fashion trends back then were completely different from the one's today. So, dig out your old clothes and refashion them! The challenge is to elevate old trends and make them fashionable in today's day. This way you not only upgrade your old looks but also recycle old clothes.
Since people are always looking for new ways to elevate their style, Styling videos never get old. 
In styling videos, creators usually show styling tips, hacks, and mistakes. But you can add a little twist to this evergreen format!  You can try Restyling outfits, Styling odd colour combos, Styling the most unfashionable clothes and making them look good, and so on.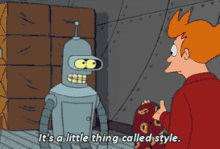 Want to grow your channel? Start here: www.flintzy.com