YouTube Live streams have opened the door for creators to directly interact with their audiences in real time. In fact, 82% of audiences prefer live videos to social posts. This is because Live streams are more engaging, entertaining, and tighten the bond between creators and their audiences.
However, oftentimes, despite artists' best efforts, live streams receive little to no attention. So, here are a few tips on how you can gain more views in your YouTube Live streams.
You can't go live without an aim or a topic. Instead, set a goal for your live stream. Determine what you hope to achieve by hosting this live stream. Do some research on the topic you want to cover and come up with a strong title, thumbnail, and hook for your live video.
It's also a good idea to Schedule your live stream a week ahead of time and do some thorough pre-testing for technical glitches an hour or two before you go live. When you schedule a video, you will receive a link that you can use to invite your viewers.
To avoid straying away from your topic and losing your audience, you should script your live streams. You need not prepare a detailed script and stick to it word for word. Simply jot down the key points you want to make so that you can refer to and build on them throughout your live stream.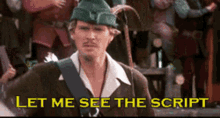 PROMOTE YOUR LIVE STREAMS
Treat your live stream like an online event. Pick a date and invite your followers through various social media and communities. Launch the news two weeks prior, post reminders one week, one day, and finally two hours before the event.
Go all out and post teasers, trailers, BTS shots, and snippets for your YouTube live stream. Pin your live stream teaser at the top of all your social media pages. You can hype your audience using polls- ask them to guess the live stream topic or question them regarding the most suitable time.
YouTube's new feature "Go Live Together" allows you to co-stream with a guest i.e. a friend or a creator. This feature lets you go live with a guest immediately from your mobile phone.  
So, invite other YouTubers to join in during your live streams. By going live together, you can bring in viewers from both channels. It's a fantastic networking opportunity that can help you branch out and win over new audiences.
GO LIVE AT THE RIGHT TIME
With YouTube Analytics, you can now view when your viewers are most active. Go to Youtube Analytics, and click on "Audience". Once you scroll down, you'll be able to see a chart showing "When your viewers are on YouTube". You can now use this information to schedule your live streams and leverage more views!
The obvious way to reward your audience is with content. Provide your audience with special tips and tricks that no one else can.
You can also mention that you're going to announce a "Viewer of the hour" at the end of your live stream so that they stay tuned. 
 A few other ways to generate buzz include Invites to a special event, Granting Early Access to a new product or experience, Giveaways, Shoutouts, Online discount codes, and coupons.
Here are 9 more tips you can use to Improve Your YouTube Livestreams!
Want to grow your channel? Start here: www.flintzy.com