Starting a YouTube Channel can be daunting. However, the key to overcoming this challenge is to invest in yourself and equip yourself with the knowledge you need to grow your channel. So, we've done the legwork for you and picked out the 5 Best Free YouTube Courses that can help you propel your channel from zero to hero: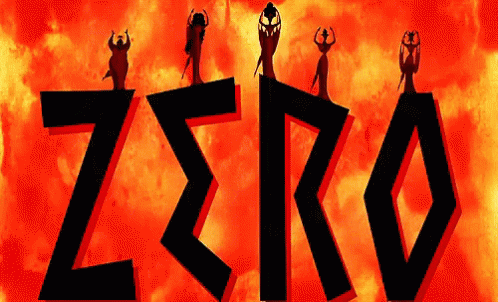 Are you struggling with crafting a plan for your channel? Check out HubSpot's fantastic 2-hour YouTube Marketing Course! And the best part? It's completely free! This course will teach you to refine your YouTube strategy with simple yet impactful tweaks. 
Led by Crystal King, a social media strategy expert with a wealth of experience from global companies and teaching history at renowned institutions like Harvard. This course will teach you how the YouTube algorithm works and strategies to make it work for you. You will also receive hands-on coaching on how to craft compelling content and nail SEO tactics for performance. 
Top it off with tips from experienced YouTubers and insights into optimizing content for search engines, giving your channel the boost it needs! And that's not all – you'll also receive complimentary guides and checklists for kickstarting and fine-tuning your YouTube profile.
The role of SEO in today's digital world is undeniable- mastering it can make or break your channel. Spare just 30 mins for Udemy's free YouTube SEO course!
Gain firsthand insights from SEO PowerSuite, a leading SEO tracking software company. In this, you will learn how to ace content optimization and reel in your ideal audience. This course is the complete guide to making your channel visible, climbing the ranks, and giving it that jolt of SEO it needs! It covers everything from optimizing titles and thumbnails to boosting engagement.
Reshape your content creation journey by mastering tools like Google Trends and YouTube Analytics. Check out this Course Preview and kickstart your learning today!
YouTube itself is a great teacher, especially for beginners. The YouTube Creators Channel is exclusively created for creators, whether you're into videos, shorts, live streams, or podcasts.
From Channel optimization to Monetization policies, YouTube covers it all! These include tips from established YouTubers to the newbies in the game. Since there's so much of their wisdom to pass on, it can be overwhelming to soak it all in at once. This is why their lessons are divided into different playlists:
– Check out "Created Playlists" to reap a wealth of knowledge benefits. Learn YouTube from A-Z with videos ranging from content strategy to algorithms, analytics, branded content,  starting a business, creator burnouts, and much more.
– If you're just starting, the New to YouTube? Start Here! Guide is your go-to playlist. It includes a quick guide to YouTube, getting comfortable with equipment, ABCs of algorithms and analytics, customizing your channel, and building a thriving community.
– Want to know How to Make Money on YouTube? They've got a playlist for that too! Learn about monetization strategies, from YouTube ads to other income streams.
– Don't forget to check out "YouTube's Rules for the Road." Here, you'll learn about community guidelines, copyright essentials, and monetization policies, ensuring a smooth YouTube experience!
Nick Nimmin, aka the YouTube guru, is an established YouTuber, determined to help other creators both upcoming and advanced. While not a traditional course, Nick's channel is a goldmine of knowledge. He is known for his remarkable ability to explain even the most complex topics in a straightforward, simple way. He has several playlists which can mainly be categorized into: 
– YouTube Basics for Beginners: Covering topics like getting comfortable on camera, mobile video recording, understanding YouTube's features, and more.
– Video Creation and Editing: Focusing on video editing techniques and how to craft relevant titles, thumbnail design, and so on.
– Channel Growth Strategies: Exploring audience retention, YouTube SEO, and tips for getting subscribers quickly.
– Live Streaming and Monetization: Live streaming tips and monetization strategies.
– Mental Health and Well-being: Touching on the importance of mental health for YouTubers, a topic often overlooked.
– Updates: YouTube's latest updates affecting creators and how to use them to your benefit
– Equipment and Resources: Guidance on the tools, equipment, and additional resources needed for YouTube and much more.
This is just the tip of the iceberg. Nick offers a plethora of additional playlists and videos that stay up-to-date with trends and events. His strategies include practical as well as technical tips that will equip you for YouTube success! 
Though not a conventional course, Vanessa Lau's YouTube channel stands out as an exceptional learning resource for aspiring YouTubers. Her clear in-depth explanations cover a wide range of topics crucial for those starting their journey. 
Each video serves as a lesson, providing practical advice not only for YouTube but also for social media growth. With her experience and knowledge, you can ace the YouTube game! She creates videos on-
– YouTube Productivity and Consistency: This playlist covers tips like batching content, creating schedules, avoiding burnouts, and optimizing workflows for a smooth YouTube journey.
– Content Ideation and Planning: Learn how to generate creative and engaging ideas for your YouTube channel.
– Optimizing Views and Earnings: Gain insights on strategies to increase views and monetize your content effectively.
– Business Owners on YouTube: Discover how entrepreneurs can leverage YouTube for business growth and brand development.
– Avoiding Common YouTube Mistakes: Get practical advice on pitfalls to avoid as a YouTuber, helping you sidestep common errors.
– YouTube Secrets and Strategies: Delve into advanced techniques and strategies for success on the platform.
– Social Media Growth Tactics: Explore growth strategies for platforms like Instagram and TikTok, complementing your YouTube efforts.
– Standing Out in a Competitive Space: Learn how to carve a unique niche and beat the competition in the YouTube landscape.
These were just a few to mention. Explore and experiment with the course previews and settle for one that works best for you. Happy Learning!
Want to grow your channel? Start here: www.flintzy.com