Media is one of the most critical players in influencing people's decision-making ability. A stunning 51% of people admit to purchasing products after seeing them on-screen. Product placement is becoming more popular than it has ever been.
Product placement is basically a marketing strategy where a brand is subtly featured in a video. YouTubers can advertise a brand on the sidelines without directly affecting the video's storyline. Viewers consciously or subconsciously register and associate the brand with a trusted influencer they love.
This makes product placement an invaluable asset in increasing a brand's overall appeal and boosting sales. For instance, in the movie Top Gun, Tom Cruise is seen sporting Ray-Ban sunglasses. This increased Ray-Ban sales by an incredible 33%. Which is why YouTubers must find ways to embrace product placement and integrate it into videos to attract brands and earn millions! Here are 6 clever ways to leverage product placement.
1. Visual placement
Feature a brand's product and find ways to interact with it discreetly, without mentioning the brand name in your video. 
When Improv Anywhere created a video on Star Wars, they simply showed footage where one of their actors read a related book about Galactic Rebellion. 
2. Verbal placement
Mention the brand name in your video and merge it with your storyline. If you're talking about your favourite food in your video, you could say "I absolutely love doughnuts, especially the ones from Dunkin' are my favourite". 
3. Location placement
Stand before a storefront with the brand name clearly visible on-screen. In this video, AverageBroTV pranks people in front of storefronts, with the brand names "Bigger Biscuits" clearly visible.
4. Signage placement
Rather than showing an actual brand's product or store on screen, you can show a brand's ad or signpost.
QPARK shoots his usual funny reaction videos while dancing next to Rihanna's Fenty Beauty signage.
5. Logo placement
Find branded merchandise with the brand's logo and place it in your video foreground or background. The logo could be a coffee mug, cap or even on a computer screen.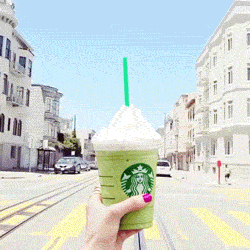 6. Indirect placement
Find ways to incorporate brand products in innovative ways. If you want to shoot a food eating challenge, buy different food items from a single brand. This is a great way to showcase new items on their menu. 
YouTuber Matt Stonie buys a whole McDonald's tray laden with burgers, nuggets and drinks in his food eating challenge. 
You can start creating product videos for free when you're first starting your channel. Once you gain traction and your video begins to create visibility and increase revenue for brands, advertisers are bound to hit you up for a killer collaboration worth millions!
Interested in getting your YouTube channel seen by a huge audience? Get started here: www.flintzy.com